BCI's Leadership Approach
BCI's leadership team consists of benefits professionals who possess decades of experience in the insurance industry and have forged long-lasting relationships with best-in-class insurance carriers and third-party vendors.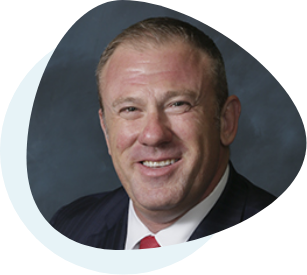 For over 25 years, Ryan has established himself as a leader and top producer in the group insurance industry — known for his consultative approach, strong relationships, and understanding of broker needs.
Under Ryan's leadership, BCI expanded their footprint into South Florida, Atlanta, Houston, Chicago, Virginia and Denver and created the L&S Group Insurance Trust for Dental. A champion of technology in the benefits space, Ryan spearheaded the launch of the BCI Benefits Store, a unique online marketplace of innovative benefits and technology enhancements for employers of all sizes.
Ryan's core focus is an understanding of the ever-changing landscape of employee benefits. He has a decades-long track record leveraging this expertise to design nex-gen solutions and best-in-class programs to meet clients' unique needs.
Ryan's vision is to continue to change the landscape of the General Agency business by providing innovative solutions for his brokers and their clients with an emphasis on technology and value-added services. He sits on the Board of Advisors for the education-tech startup myKlovr and keeps a finger on the pulse of tech trends by providing thought leadership and investing in cutting-edge products and solutions.
He earned a bachelor's degree in criminal justice in 1998 from The College of New Jersey where he played football for the TCNJ Lions. He resides in Boca Raton, Florida with his wife Lauren and their two children.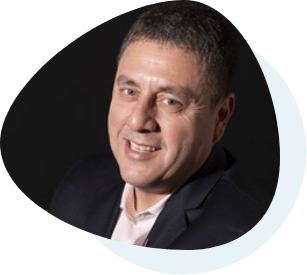 DIRECTOR OF ACCOUNT MANAGEMENT & OPERATIONS
Raúl is committed to securing strategic benefits programs for employers that are sustainable and support the organization's long-term business goals. A fluent Spanish speaker, Raúl has worked in both domestic and international business settings. He is an accomplished professional with varied experience across sectors including Wall Street, digital data solutions, and healthcare services. Raúl brings a consultative approach to employee benefits that is grounded in the client's overall success.
After serving in the United States Navy, Raúl earned a bachelor's degree in economics and philosophy from American University in Washington, DC. Raúl lives in the New York City area where he is actively involved in his community and serves as a Trustee of Mustard Seed School. He and his wife Beth are the proud parents of two daughters, Isabel and Maya, to whom he has passed on his life-long devotion to the Boston Red Sox.
At BCI, we are broker agnostic, which means we can work with your current local broker with no interruption to your relationship. We can also work directly with the employer, resulting in additional savings. Because we are a general agent (not a broker), we do not require commissions or consulting fees. Our strategic carrier relationships amortize our fees across their entire books of business — without impacting the group pricing for the clients we represent.
Commitment & Guarantee from the President
Ryan Nuckols, President, and founder of BCI, will be the "Executive Sponsor" and personally oversee the performance of your account. He will make sure all tasks are handled with a white glove service approach, from implementation, account management, and claims submission. Ryan has worked extensively with numerous large associations and employer groups in developing innovative benefit solutions for over 25 years.